ELEY Rebate Program.
Receive huge discounts on ELEY ammunition while competing in Rimfire matches in the USA.
How do I claim my rebate?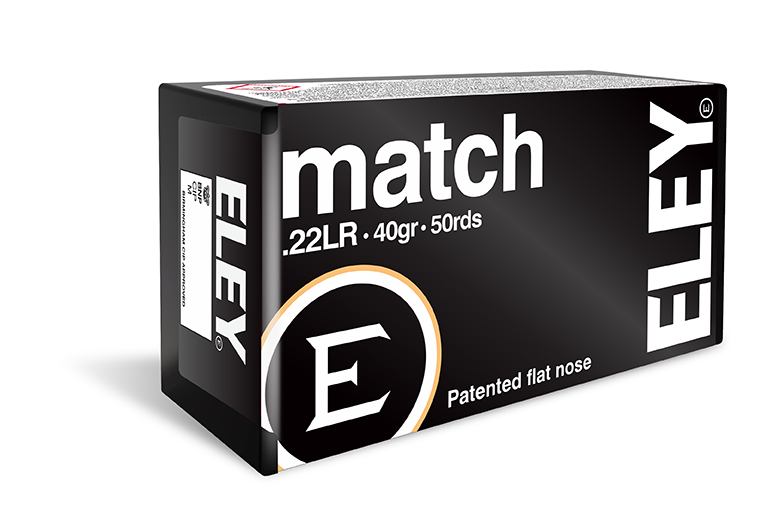 For every 5,000 rounds of ELEY Tenex you purchase, claim $150 cash back.
For every 5,000 rounds of ELEY Match you purchase, claim $100 cash back.
Ask your Match Director for their unique ELEY Match Director Unique Identification code. Purchase a minimum of 5000 rounds of ELEY tenex or ELEY match anywhere in the United States of America. Download the ELEY rebate form below and complete all the information. Mail in the form and ELEY will rebate up to $150 in to your bank account.
To find your local Match Director – call 325-754-5771 or email. matchdirector@eleyammunition.com
*Allow 6-8 weeks for processing. Must be 18 or older to participate.  The terms and conditions and duration of this offer are subject to change without notice.  Minimum single purchase 5000 rounds of either ELEY tenex or ELEY match, maximum single purchase 10,000 rounds per quarter.  T&C's apply – visit www.eleyammunition.com The Match Director rebate cannot be used in conjunction with any other ELEY offer.  You must participate in a rimfire match to receive and redeem a unique match director code.  Purchase dates to be within the promotion time frame.  Program start date 2/1/2019.  All rebate applications must be postmarked by June 30, 2019.