Specialists in .22LR Competition Ammunition
ELEY is a global leader in the manufacture of the most consistently accurate .22LR rimfire ammunition in the world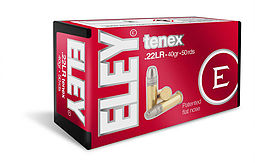 The world's most accurate .22LR round, ELEY tenex is manufactured utilizing state-of-the-art machinery with high-speed visual inspection systems and innovative methodologies. Its patented, iconic flat-nose bullet profile aerodynamically stabilizes the projectile for increased accuracy.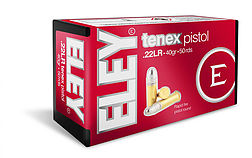 Born from a legend, ELEY tenex pistol was developed by performing comprehensive testing on ballistics, semi-auto cycling, bullet profiles, case construction and lead composition.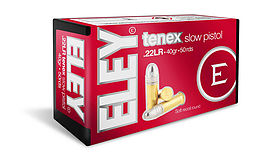 Our new pistol line showcases ELEY tenex slow pistol – a round nose bullet profile with superior accuracy at a lower velocity for maximum control.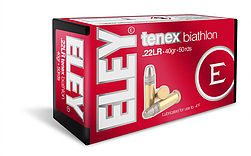 ELEY tenex biathlon features a flat-nose bullet profile with a slightly reduced bullet diameter and cold weather lubricant – ensuring proper feeding and firing in cold temperatures.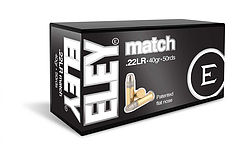 Utilizing similar manufacturing technologies as ELEY tenex, ELEY match features a trimmed case that delivers consistent internal ballistic performance.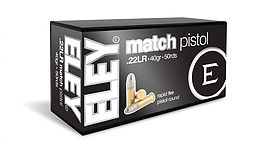 ELEY match pistol is manufactured specifically to meet stringent ISSF rapid-fire pistol velocity requirements.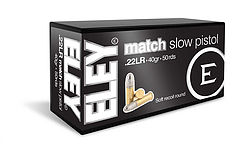 Like its ELEY tenex slow pistol counterpart, ELEY match slow pistol features a round-nose bullet profile with lower velocities and recoil for enhanced sight picture recovery.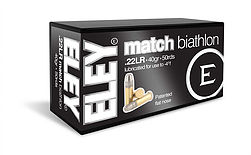 With its scientifically designed biathlon lubricant, ELEY match biathlon was developed for peak performance, consistency and reduced barrel wear in cold temperatures.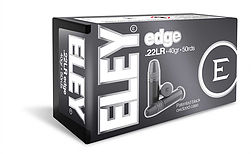 Manufactured utilizing our innovative tenex technology, ELEY edge is the ideal ammunition for competition. Its patented black oxidized brass case provides greater internal ballistic consistency for greater accuracy.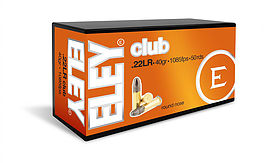 ELEY club is our mid-range competitive target cartridge featuring a round-nose bullet profile.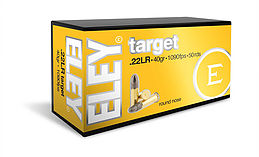 Perfect for entry-level competition, ELEY target features a round-nose bullet profile.